Development actions continue despite the distance!
The global health situation COVID-19 did not allow us to go to India and Bangladesh to support local actors in the monitoring of ongoing actions and the implementation of new ones.
The motivation to act has been further strengthened, as teleworking has made it possible to continue contacts with local NGOs. This is another way of approaching partnership, which ultimately leads to greater efficiency. Hopefully, solidarity does not stop with getting a visa and a plane flight!
BANGLADESH – Matarbari Union
A primary health center equipped with emergency equipment
Paradigmes Solidarités has just financed an electrocardiogram machine for the primary health centre of Matarbari, a remote area on the Bay of Bengal.
This investment is the result of a partnership with the local NGO BGS, which began in 2018 with the installation of 20 hand pumps for the benefit of the poor.
In addition to this official mission, this daily collaboration as close to the field as possible made it possible to analyse the equipment needs of the medical centre managed by this same NGO.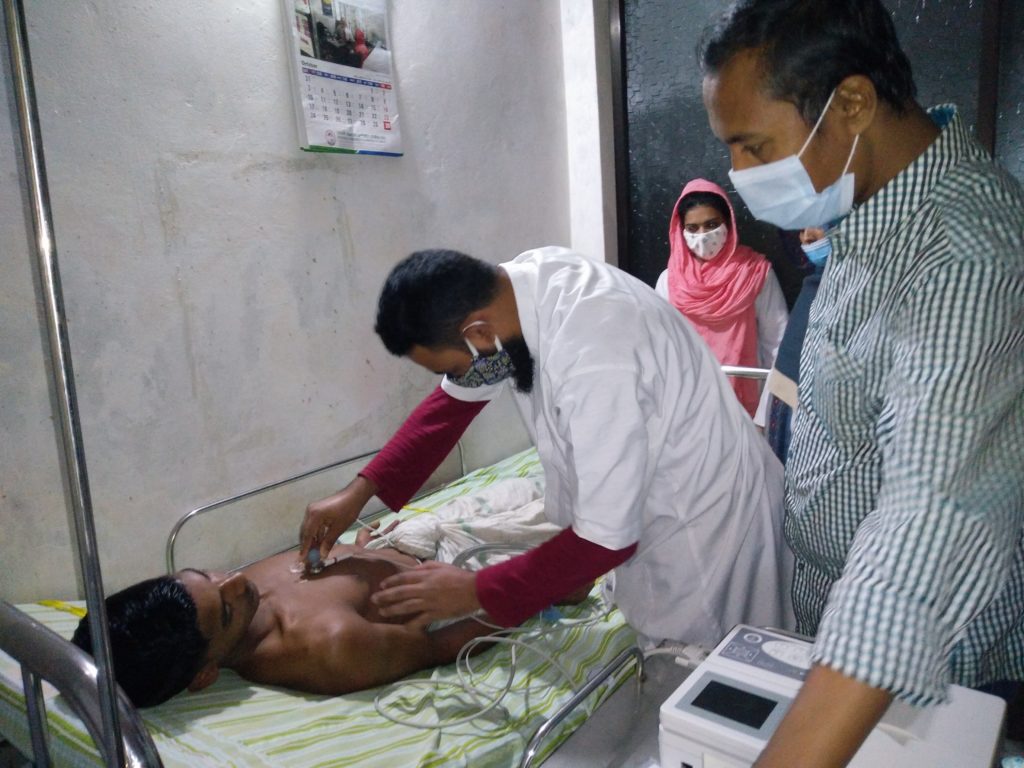 Some of the equipment was then financed by the usual donors. Nevertheless, there were still vital investments for the patients. This ECG machine was one of them.
Other investments are in the process of being made by a French NGO, thanks to the coordination work of Paradigmes Solidarités.
INDIA-BIHAR-BODHGAYA
No digital divide at Jeanamitabh!
"Jeanamitabh school" has been in existence for almost 20 years and welcomes children from poor families in the Bodhgaya region.This school runs a boarding school and has the particularity of accompanying students until they reach higher education. It has been financed since the beginning by the French NGO "Association Solidarité Inde". For several years now, another NGO "Jeanamitabh France" has also been providing support. Paradigmes Solidarités ensures the arrival of volunteers, helps to monitor projects and co-finances certain actions.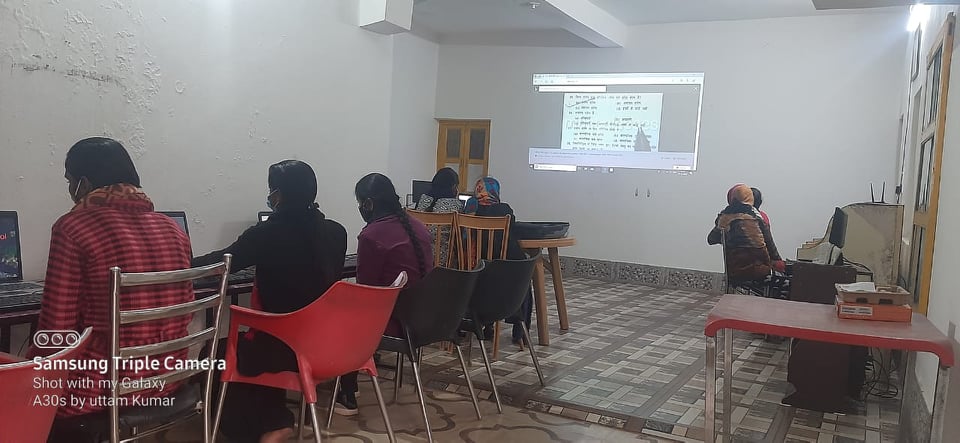 Since 2018, these energies have made it possible to set up a computer room equipped with computers, enabling students to have online courses.
Paradigmes Solidarités financed the installation of a high-performance wifi rooter, adapted to the "online" teaching provided by the teachers.
In development… Actions to follow !