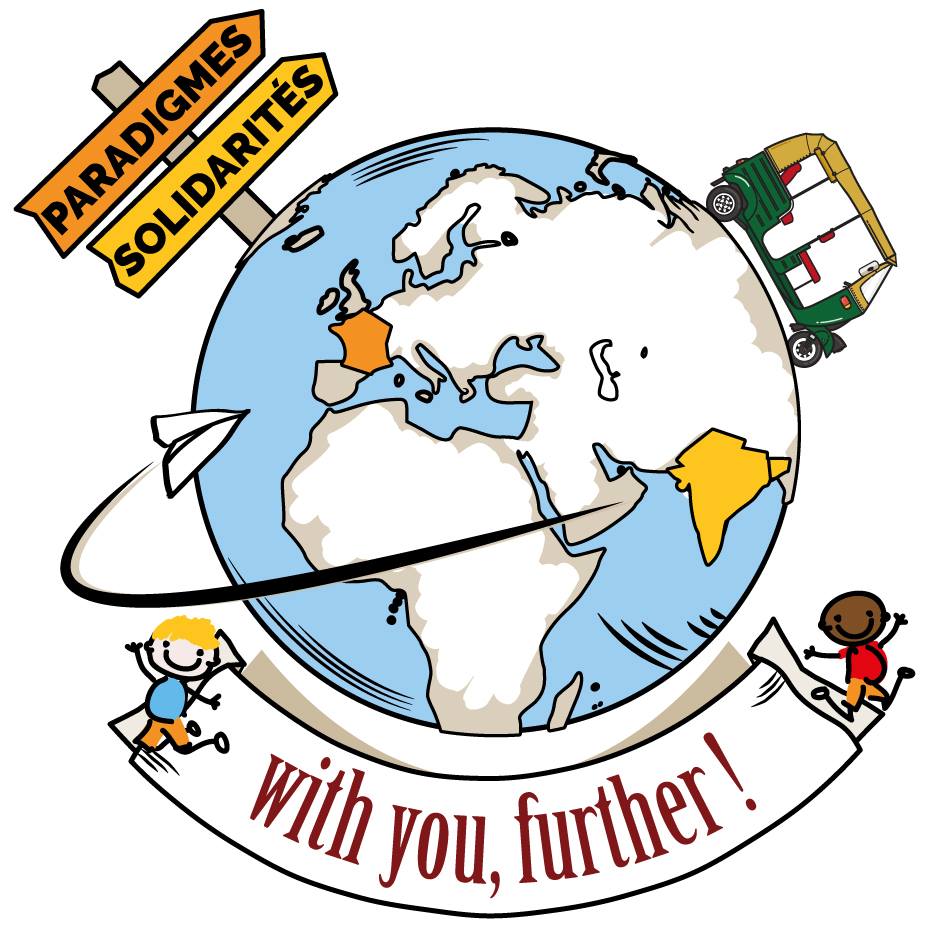 Thanks to the collaboration with my graphic designer friend Seb *, our NGO gets now a nice logo.
By a great visual suggestive, everyone can understand the actions by "Solidarity Paradigmes"!
Thanks also to the "Advice Committee" made up of the closest friends knowing the ethics well developed ; that's why they gave opinion and advices for a final touch …
We are going to make for sale magnets for your fridge or stickers to put on your computer, as a mark of support for the NGO … OK !!!
In Solidarily,
Pierrick , President